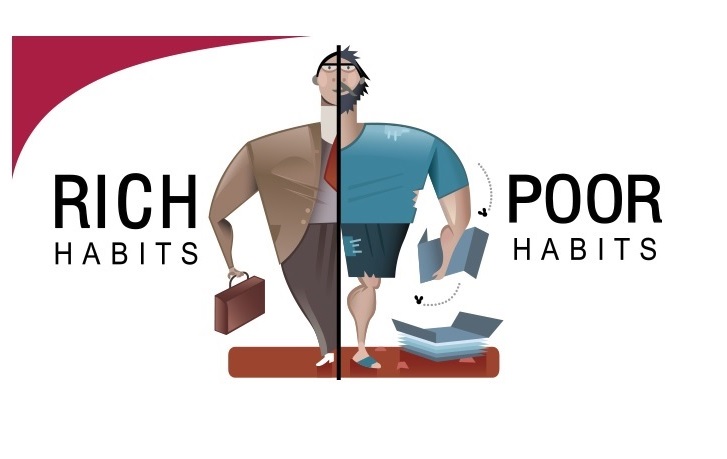 In the early 90's, I went to grad school at night three days a week, after work. I had three very young kids at the time.
I remember how hard it was in the beginning. That goal forced me to make sacrifices and develop new routines.
But, eventually I found myself locked in – almost to the exclusion of everything else. Once I was Locked In, everything became much easier.
In 2008, I studied for two exams: My Series 7, Securities License and my Certified Financial Planner (CFP) License. It took me about three months of studying for my Series 7 and another six months studying for my CFP exam.
I remember how hard it was in the beginning, much like Grad School. But, once I got going, I found myself Locked In.
In 2009/2010, I decided to write my first book, Rich Habits. I was running a CPA firm and that wasn't a 9-5 job. I remember having to wake up at 4:30am and writing for two hours, and then writing from 7pm until I was too tired to write any more. It took me about six months to complete my first draft.
It was hard work but once I was Locked In I was able to focus like a laser until I got the job done.
When you're "Locked In" you can accomplish almost anything. The hardest part is the beginning because in the beginning you have to develop a routine, or process, that allows you to accomplish your Big Audacious Goal.
But how do you get Locked In?
Three things:
#1 Setting a Big, Audacious Goal;
#2 Beginning – Taking the initial action;
#3 Creating a Daily Routine or Process
When you set a Big Audacious Goal, something that is within your reach and capabilities, but nonetheless extremely challenging, it stirs the emotions deep within, enabling you to focus like a laser. Once you establish a daily routine or process, the focus part just happens, automatically.
This Emotional Focus is really a human superpower.
What Big Audacious Goal have you been stewing over?
What's holding you back?
Remember, the hardest part is the beginning.
Identify your Big Audacious Goal and start. Eventually, you will find yourself "Locked In" and able to focus like a laser.