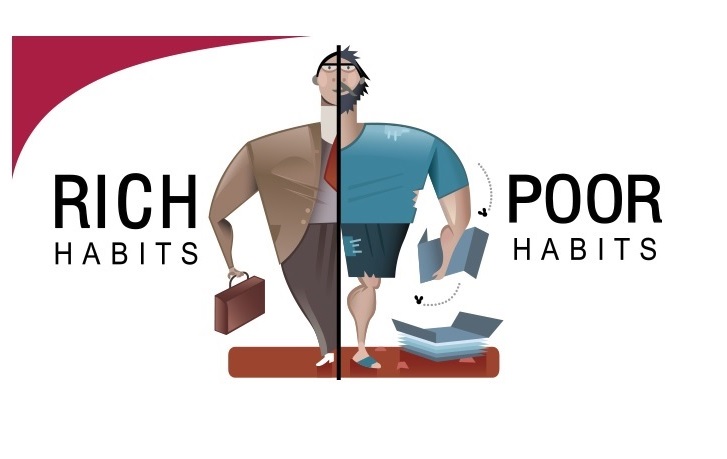 In my Rich Habits Study, one of the commonalities among the self-made rich was that they found a spouse who was a true partner in the pursuit of a successful life.
In searching for the right life partner, make sure you and your significant other are on the same page:
Similar Beliefs
Similar Values (Life Priorities)
Similar Money Habits
Similar Exercise Habits
Similar Smart Money Habits
Similar Spending Habits
Similar Savings Habits
Similar Risk Tolerance Around Money/Investing
Similar Attitude Towards Family
Similar Dreams/Goals
Similar Desires or Wants
Shared Vision of Your Future Life
Similar Positive Outlook
Common Hard Work Ethic
Shared Expectations of Each Other
Similar Attitude Towards Importance of Honesty/Integrity
Humility
Similar Attitude About the Importance of Education
Similar Attitude About Trust and Fidelity
Shared Passion for Recreational Activities
Common Interests/Hobbies
Common Morals
Shared Financial Goals
Shared Family Goals
Shared Lifestyle/Standard of Living Goals
Success, wealth, good health and happiness are virtually impossible when the values, habits, mindset, temperament and beliefs of your significant other are not in alignment with yours. Never settle. Find a life partner who is in alignment with you.
My mission is to share my unique Rich Habits research in order to add value to your life and help you realize increased wealth, superior health, abundant success, fulfillment & happiness. If you find value in these articles, please share them with your inner circle and encourage them to Sign Up for my Rich Habits Daily Tips/Articles. No one succeeds on their own. Thank You!