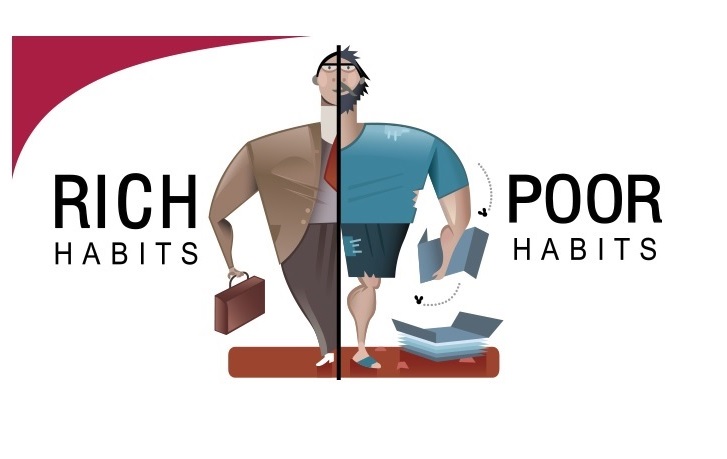 Consistently good decisions lead to consistently good outcomes. The foundation of good decision-making is Logic.
Making Logic a daily habit, therefore, is critical to success and living a life of wealth, health and happiness.
But there's just one problem however – most people ignore Logic when they make decisions.
Why is that?
There are five impediments to making Logic-based decisions:
#1 Confirmation Bias
People want to believe what they want to believe. So, they seek out only those facts that support their biased perspective. They also surround themselves with people who believe as they believe and distance themselves from people who share contrary opinions. Those who have this Poor Habit are closed-minded to the opinions and ideas of others.
#2 Making Assumptions
Assumptions are, by definition, the act of accepting a truth without definitive proof. I found in my Rich Habits Research that individuals make assumptions in one of four ways:
They do not ask enough questions, before making important decisions and/or
They do not ask enough of the right questions, before making important decisions and/or
They don't seek feedback from experts in their industry, before making important decisions and/or
They do seek feedback at all, from anyone, and simply rely on themselves in making important decisions.
#3 Believing False Facts
In order to get your facts right, you must do your homework and you must also seek feedback from experts. Having all of the facts, before making any important decision, significantly reduces the risks associated with decisions. When you make important decisions without all of the facts, you are essentially rolling the dice or gambling.
#4 Ideology
We typically pick up our ideologies from our parents. But we can also forge ideologies during our lives through the influence of other respected family members, friends, peers, teachers, the neighborhood in which we live, books, media, etc.
Constructive Ideologies are those which are anchored in love, optimism, open-mindedness, respect for others opinions, a desire to grow, improve, achieve, good health habits and which stimulate you to forge relationships with other individuals who share like-minded Constructive Ideologies. Constructive Ideologies empower you to make unbiased decisions, seek feedback from people with diverse opinions and force you to re-evaluate your opinions.
Ideologies which make you closed-minded to the opinions/ideas of others are Destructive Ideologies and to be avoided like the plague. Those who have Destructive Ideologies make poor decisions in life.
#5 Emotions
Never make emotional decisions. Emotional decisions are almost always bad decisions. Instead, sleep on any important decision. A good night's sleep helps reset your emotional baseline, which puts your prefrontal cortex, your logical brain, back in charge.