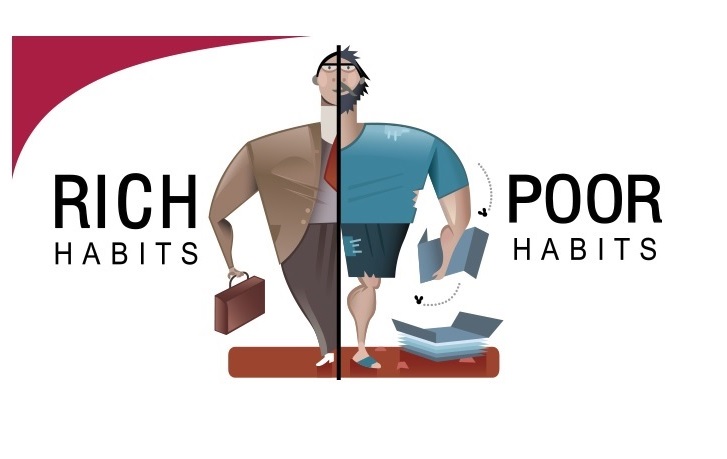 If you find value in these articles, please share them with your inner circle and encourage them to Sign Up for my Rich Habits Daily Tips/Articles. No one succeeds on their own. Thank You!
In society we are conditioned into believing that the path to wealth/success lies in a college education. Going to college is indoctrinated into many of us as children by our parents, teachers and society.
And the indoctrination works – according to the Census Bureau, 36% of working adults have a college degree.
But 39% of the self-made millionaires in my Rich Habits Study di not go to college.
So, if a college degree is a prerequisite for wealth/success, how is it possible to become wealthy/successful without going to college?
In my Study, the majority of the self-made millionaires, 51%, took a different path – the Dreamer-Entrepreneur Path to Wealth. These millionaires pursued some dream, honed some innate talent or found something they were passionate about and then figured out a way to monetize it.
Some of the wealthiest, most successful people in the world got there, not through a college degree, but by starting some business: Andrew Carnegie (US Steel), Bill Gates (Microsoft), Steve Jobs (Apple), Mark Zuckerberg (Facebook), Larry Ellison (Oracle), Ingvar Kamprad (Ikea), Leonardo Del Vecchio (Luxottica Eyewear), Michael Dell (Dell Computing) and Ferrero Rocher (Ferrero Chocolates), are just a few examples. I could fill up this entire page with millionaires and billionaires who started a business without the benefit of a college degree.
How did they do it?
Calculated risk, sacrifices (time with family/friends), long work hours, as well as an obsessive commitment and persistence in the pursuit of some dream or passion, eventually paid off. For most, the payoff takes many, many years. For a very small minority, it can take only a few years.
But the common denominator was taking a risk on yourself and starting a business.
Tom Corley is an accountant, financial planner and author of "Rich Kids: How to Raise Our Children to Be Happy and Successful in Life", "Effort-Less Wealth", "Change Your Habits Change Your Life", "Rich Habits Poor Habits" and "Rich Habits: The Daily Success Habits of Wealthy Individuals."