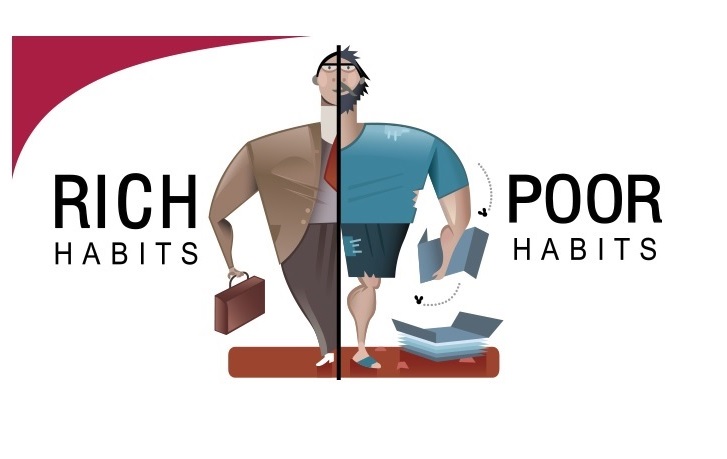 Assumptions are, by definition, the act of accepting a truth without definitive proof.
When you have the Poor Habit of making assumptions, it will result in bad outcomes and cost you time and money.
Sixty-seven percent of the self-made millionaires in my Rich Habits Study were entrepreneurs, or individuals who were pursuing some dream, purpose, calling or big goal in life. As a result of their prior bad experiences in making assumptions, they realized early on that if they were to succeed, they needed to break the Poor Habit of making assumptions.
One of the reasons they were in my study, in fact, was because they avoided making assumptions, which helped them to succeed and become wealthy enough to be interviewed by me.
I found in my research that individuals make assumptions in one of four ways:
They do not ask enough questions, before making important decisions and/or
They do not ask enough of the right questions, before making important decisions and/or
They don't seek feedback from experts in their industry, before making important decisions and/or
They do seek feedback at all, from anyone, and simply rely on themselves in making important decisions.
There's a narrative out there that all entrepreneurs go with their gut, or their intuition, when making decisions.
Because of this misleading perception, entrepreneurs are viewed by most as bold and daring. That may be true of unsuccessful entrepreneurs, but its simply a crock of you know what. The most successful entrepreneurs are dependent on others in providing feedback to them so that they can make well-informed decisions – decisions that keep them in business.
Self-made millionaires do not make important decisions until they have evaluated all of the feedback they receive from many different sources. Then, they weigh that feedback.
Feedback from industry experts obviously carries more weight than feedback from non-experts.
Seeking feedback from others, prior to making any important decision, is a firewall against making a false assumption.