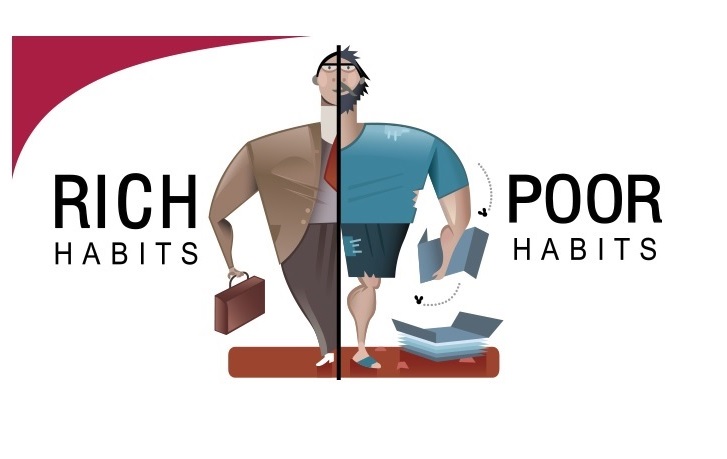 Passion is not a prerequisite for success or building wealth. In fact, many of the self-made millionaires in my Rich Habits Study became successful and wealthy grinding it out, without the benefit of passion.
And, having Passion for something does not necessarily mean the activity you are passionate about will create success and wealth.
When it comes to creating ordinary success and building ordinary wealth, there is no substitute for good habits, focus, a clear vision and consistent hard work.
But, when it comes to creating extraordinary success and extraordinary wealth, Passion is a prerequisite. The Genius that is required to be extraordinary is impossible without Passion because Genius requires Passion.
There are many types of Passion:
Dream Passion
Talent Passion
Achievement Passion
Political Passion
Happiness Passion
Family Passion
Relationships Passion
Greed Passion
Envy Passion
Love Passion
Amusement Passion
Passion enables you to overcome many deficiencies, such as being born into poverty, struggling academically or having a limited education.
Billionaires J.K Rowling (Harry Potter books), Oprah Winfrey, John Paul DeJoria (Hari-Care/Padron Tequila), Ralph Lauren, Howard Shultz (Starbucks), Ken Langone (Home Depot) all rose out of poverty due to an unrelenting Passion, which enabled them to overcome numerous failures and persevere.
Charles Darwin, Winston Churchill, Thomas Edison, Steve Jobs, Beethoven and Walt Disney were either poor or below average students, who just so happened to have a burning Passion to relentlessly pursue their dreams.
Nicola Tesla, Benjamin Franklin, Abraham Lincoln, Marie Curie, Leonardo da Vinci, Thomas Edison, Michelangelo, Picasso, Mozart, Michael Faraday were very Passionate successful individuals who had very little formal education.
Jack Ma, Bill Gates, Steve Jobs, Bob Dylan, Mark Zuckerberg, Elon Musk, Lady Gaga, Oprah and Richard Branson are examples of extraordinarily Passionate successful people who did not have a college degree.
What makes Passion so special is that it gives birth to an almost supernatural power called the Flow State – the ability to intensely focus/concentrate on one thing for many hours a day, for many years, and even for a lifetime, until a dream is realized.
Intensely Passionate success stories share a number of common traits. Many of these traits are actually habits that anyone can forge:
Childlike Curiosity well into their adult years
Lifelong Learning Addicts
Voracious Readers
Self-Taught
Some Innate Talent
Persistence
Fearlessness
High Risk Tolerance
Extraordinary Range of Interests
Diverse Skills
Non-Conformists/Outsiders/Outliers Within Their Industry
Flow States – Extraordinary Ability to Concentrate for Long Periods of Time
So, while Passion is not a requirement to succeed and become wealthy, it is a requirement if you intend on changing the world.