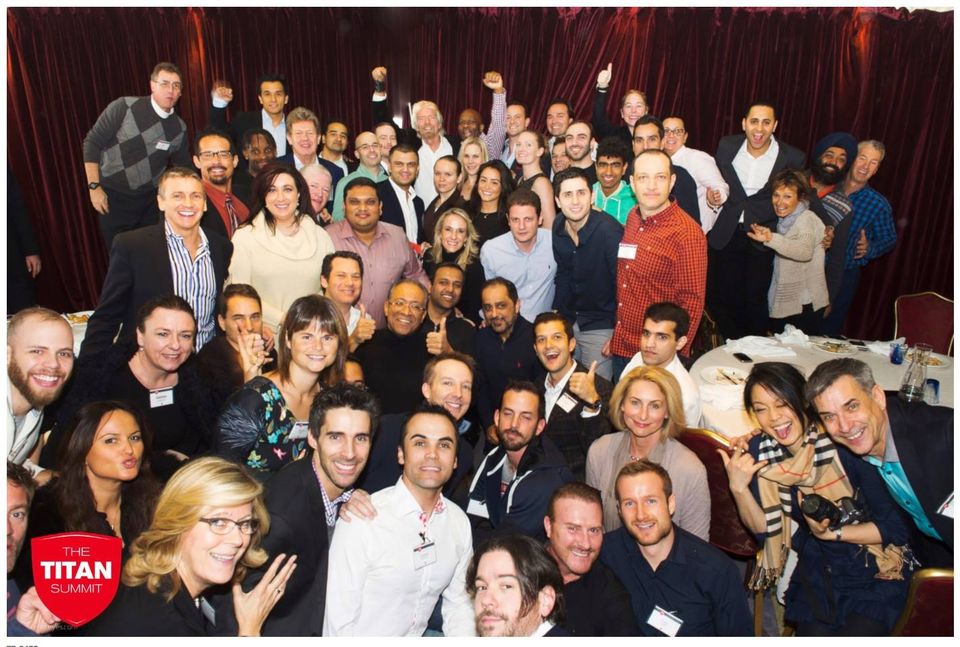 When you are doing something you like or love, time seems to fly by. They call it the State of Flow.
And whenever you find yourself in a State of Flow, think long and hard about what you are/were doing while in that State of Flow.
Why?
Because that State of Flow activity is very likely the thing you should be doing to make a living.
The State of Flow is triggered when you are doing something you love. And when you are doing something you love, to earn your income, you never have to "work" another day in your life.
That is something Richard Branson told me. We both spoke at the Titan Summit back in 2014.
I had to follow Richard Branson's speech.
Afterwards, me and the other speakers were given the opportunity to hang out with Branson for a little while.
I told Branson that I read he was a workaholic. And I asked him if he thought he was a workaholic.
He said no.
He then turned the tables on me by asking me if I loved what I did for a living. I told him I had four businesses but the one I really loved the most was my Rich Habits author/speaker business.
He asked me if I considered my Rich Habits business "work"?
I told him no. I actually felt guilty about devoting so much time to writing and speaking. It felt like I wasn't really working, because I enjoyed it so much.
Branson then said, "Bingo!" and asked me this question: "If I told you I played 14 hours a day, would you think I was a hard worker or lazy?"
I told him, I would think he was lazy.
Branson then smiled at me, with those big pearly-white celebrity-type teeth and said that that is how he felt every day. Like he was playing and not working. He said he loved what he did so much, he did it for 14 hours every day.
"In the process of playing, I became a billionaire," Branson said.
After our conversation, it dawned on me that I was running my four businesses wrong. I needed to integrate all four of my businesses into my Rich Habits business, which happened to be the one I loved the most. This way, my Rich Habits passion would spread throughout all four of my businesses, which is exactly what happened.
Now, every day I'm more excited to wake up and start my day because, just like Richard Branson, I don't feel like I'm grinding it out anymore – I don't feel, for the most part, like I'm really "working".
And the proof is always in the pudding – this new "Richard Branson Business Model" has helped all four of my businesses grow. So, thank you very much Richard Branson.
My mission is to share my unique Rich Habits research in order to add value to your life and help you realize increased wealth, superior health, abundant success, fulfillment & happiness. If you find value in these articles, please share them with your inner circle and encourage them to Sign Up for my Rich Habits Daily Tips/Articles. No one succeeds on their own. Thank You!