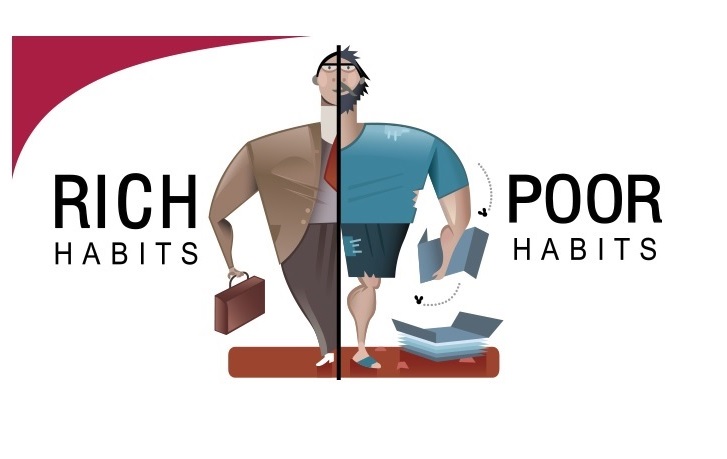 Growing up, my Dad was the breadwinner and my Mom was in charge of the daunting task of raising eight kids – five boys and three girls.
When my Dad's very successful tool distribution business burned to the ground in 1973, he was forced to take a quasi-government job heading up the Richmond Economic Development Corporation, a non-profit that worked with Staten Island Borough Hall and the NYC Economic Development Agency to help grow Staten Island's business community.
From my Rich Habits research it's now clear to me that my Dad was, for the most part, an entrepreneur.
I know that because I learned from that research that there were four paths to wealth: Saver/Investor Path, Big Company Climber Path, Virtuoso Path (Experts/Pros/Industry Experts) and Entrepreneur Path.
We weren't Saver/Investors, so none of my siblings were mentored to save and invest. We didn't learn the importance of saving your income so you could invest it.
We weren't Big Company Climbers, so non of my siblings were mentored to climb the company ladder. We didn't learn about the opportunities of stock compensation, profit sharing, bonuses, raises, etc., that is associated with this unique path.
We weren't Virtuosos, so none of us, except for myself and my older brother, Dan, pursued the Virtuoso Path. We weren't mentored to go to medical school, get Master's degrees or PH.D.'s.
We were pretty much raised in an Entrepreneurial household – No Saver/Investor Rich Habits. No Company Climber Rich Habits. No Virtuoso Rich Habits. Just Entrepreneurial Rich Habits. That's what we learned growing up.
So, naturally, many of us, the boys at least, followed the Entrepreneur Path.
What type of household were you raised in – what path to wealth dominated your upbringing?
Did you follow that path?
More importantly, perhaps, what type of household were your children raised in?
What path did your children take?
Share you thoughts and feedback.
The type of household you grow up in has an enormous influence on the path to wealth you will likely pursue as adults.