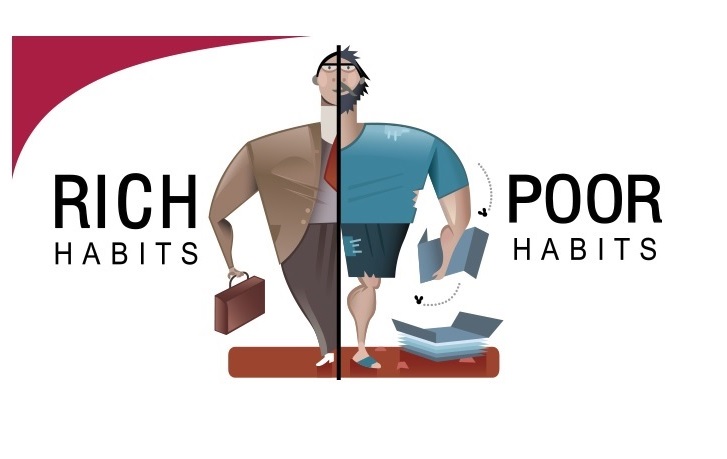 Since 2007, I have been using something I call my Rich Habits Tracking Schedule, which was passed on to me by one of the self-made millionaires in my Rich Habits Study.
That Tracking Schedule helped me to lose thirty pounds in seven months, back in 2007, so I've been devoted to using it ever since, in order to keep my weight at the 180-185 pound level.
From my Tracking Schedule, I learned that as long as I exercised daily (aerobic/weights) and ate no more than 2,000 calories a day, my weight would not increase.
Then, just like that, in 2020 I started gaining weight. Nothing on my Tracking Schedule had changed.
So, in mid-2020, I cut my calorie consumption down to 1,900 calories a day and most of the weight came off after six months.
Then, in mid-2021, I started gaining weight again. Once again, nothing on my Tracking Schedule had changed.
So, in mid-2021, I cut my calorie consumption down to 1,800 calories a day. After six months, no results. My weight did not go down. I then tried increasing the number of miles I ran every week from 15 to 20 miles. After six months, no results. My weight did not go down.
Recently, out of sheer frustration, I decided to try something completely different. On Monday's and Tuesday's I reduced the number of calories I consumed to 600 each day. I call it Modified Fasting.
Almost immediately my weight dropped by three pounds in the first week and continues to drop by the same amount every week. And it really pumped me up. My motivation to continue this Modified Fasting is off the charts as I write these words.
Why am I telling you all this?
I'm telling you this because Results Matter.
Results tell you what works and what does not work.
If you're feeling frustrated because what you're doing isn't producing the results you want, IT'S BECAUSE YOUR ARE DOING THE WRONG THING!
When you do the right thing, the thing that works, you get the results you want.
My weight loss is just an analogy. This Rule applies to everything you do in your life.
If you're stuck, unable to achieve your goals, change what you're doing. Experiment, like I did with different activities/strategies, until you begin to get the results you want.
Once you start to get the results you want, it will pump you up and your motivation will soar, further fueling your desire to continue doing the that thing that works.
FYI, for some time, I've been blogging every weekday, sharing my research. Despite my daily efforts, my subscription base has increased only incrementally. In 2020, I investing a good amount of money in completely revamping my website, to make my posts easier to read on their smart phones.
Despite that, my subscription growth has remained incremental. So, obviously I'm doing something wrong. What that is, I have no idea.
If you have any ideas, please share them with me and I'll do some experimenting.
We're all in this together.