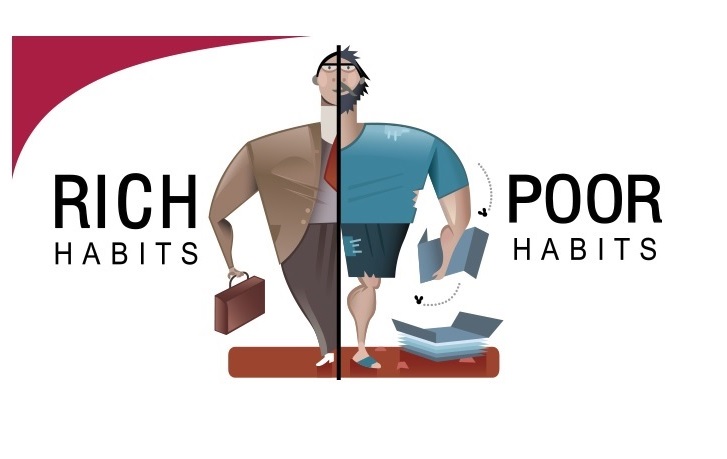 If you find value in these articles, please share them with your inner circle and encourage them to Sign Up for my Rich Habits Daily Tips/Articles. No one succeeds on their own. Thank You!
Woke up at 5 am to start my work day – check
One hour of technical reading today – check
Three mile jog today – check
Prepare To-Do List today – check
Phone pitched five companies today on my business – check
Two prospect meetings today – check
Wrap up project today – check
Returned all phone calls and emails today – check
Lunch networking meeting – check
Prepared for tonight's speaking engagement – check
Solved two intractable problems with customers today – check
Rush to bank to make today's deposits – check
Speaking engagement done – check
Home at 8pm
Bed by 10 pm
Every day, those who pursue and achieve success juggle many things on a daily basis. And they diligently pursue success year after year, completely out of the spot light and oblivious to everyone except their employees and family.
Ultimately, when they do succeed, the only thing outsiders notice are the fruits of that success – profitable business, nice home, new car, big bank account, etc.
Self-made millionaires deserve every dollar of their success. They earn that success in the early morning hours, when most are still fast asleep.
They earn that success by surviving the daily stress pursuing success requires.
They earn that success by juggling ten things in a given day, any one of which could derail them from success.
They earn that success by relinquishing family/friend time for twelve-hour work days.
What outside observers do not see is the monumental effort it takes to achieve success. Like an iceberg, all of the effort behind success is below the surface, invisible to the naked eye.
Tom Corley is an accountant, financial planner and author of "Rich Kids: How to Raise Our Children to Be Happy and Successful in Life", "Effort-Less Wealth", "Change Your Habits Change Your Life", "Rich Habits Poor Habits" and "Rich Habits: The Daily Success Habits of Wealthy Individuals."