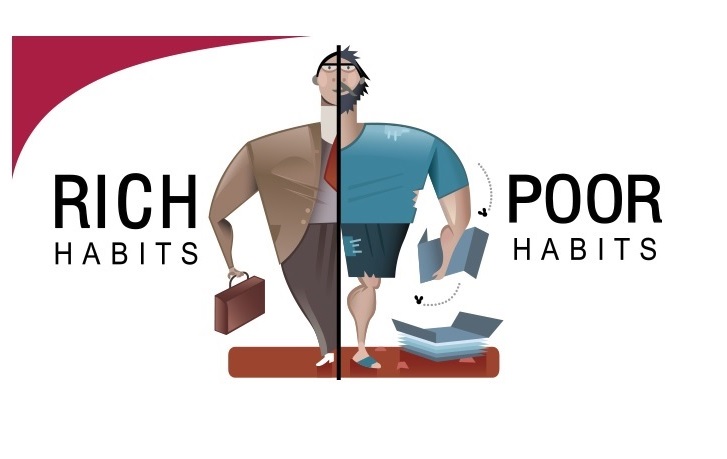 Habits are contagious. They spread like a virus throughout your social networks. That is why it is critical to surround yourself with individuals who get it in life and separate yourself from individuals who don't get it in life.
Individuals who don't get it are the ones you see living in big homes, driving expensive cars, drinking coffee from Starbucks, going on exotic and expensive vacations and then posting their pictures on Facebook. Take a gander at the personal financial statements of those who don't get it and you'll see a lot of debt and behind that debt that doesn't show up on their Balance Sheet – a lot of stress and unhappiness.
Unwitting observers drool at the sight of those driving their expensive cars. But while you're drooling, the drivers of these expensive cars are often stressed over being able to make the monthly car payment or pay the expensive car insurance that comes with that expensive car payment.
Individuals who get it don't drool. They don't care what house you live in, what car you drive or how impressive your vacation pictures look on Facebook.
What they do care about is how much they learned that day from reading, attacking their list of daily habit goals, getting in their daily workout, how much money they saved last month, building more relationships with success-minded people and pursuing their dreams.
These individuals don't follow the herd. They don't buy the next new gadget. They only care that their car can get them from point A to point B or that their house is nearly paid off.
Seek out those who get it in life. Avoid those who don't.
Success isn't complicated. It's a process. And a big part of that process requires that you surround yourself with the right people – the ones who get it in life.
If you follow the herd and try to keep up with others by emulating their lifestyles, you will ultimately fail in life. Keeping up with the Poor Habit of emulating the lifestyle of others will put you in debt, keep you in debt, create unnecessary stress and leave you feeling unfulfilled and unhappy.
Don't be a Lifestyle Copy Cat like everyone else. Step outside of that Copy Cat herd and focus on keeping your lifestyle moderate so you can save and invest those savings.
In the end, it's not what you own that makes you happy, it's who you surround yourself with.